Here you can find a video tutorials on how to use SpectroWorks™ with Nanocuvette™ One
1. Start by creating a new project
Labtech is one of the most critical stack of technologies right now with COVID-19, environmental challenges and a growing world population that wants to be healthy and safe. For this to happen, the laboratory instrumentation needs to be at the forefront of the technology development, including advanced cloud computations. With the new SpectroWorks™ 1.0, existing spectrophotometers already running analysis today is upgraded to compute results not previously available by absorbance spectroscopy. For the first time, you can tailor the workflow to your specific needs and existing hardware can now stay relevant longer by software upgrades over the air.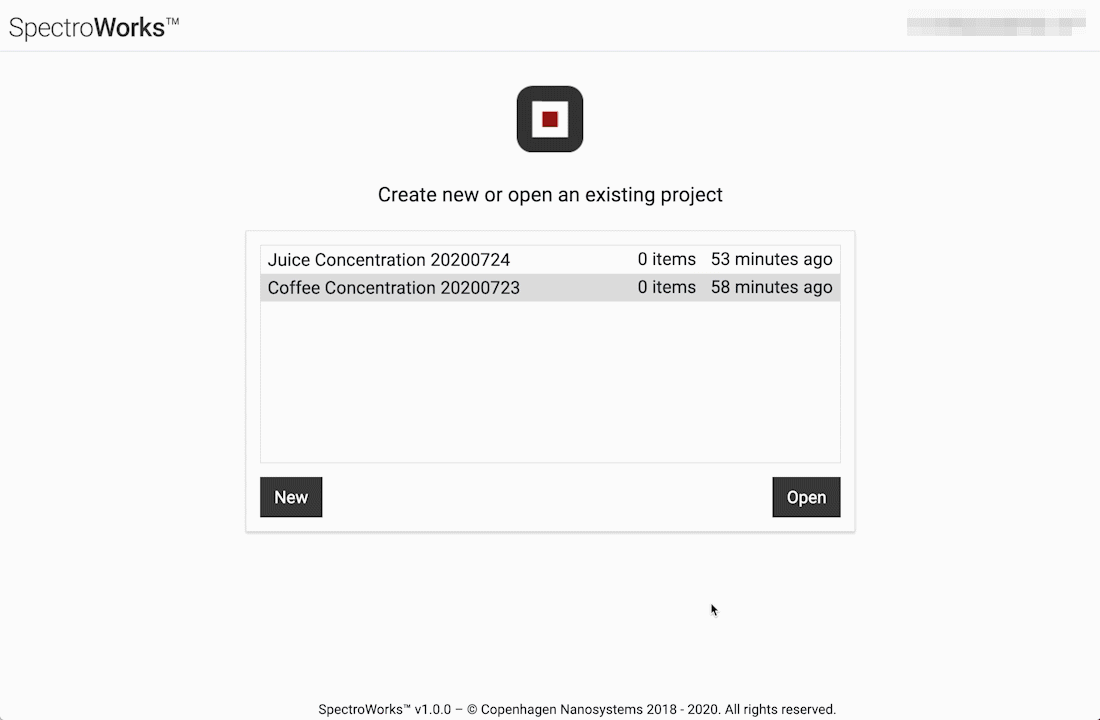 2. Create a measurement flow
With SpectroWorks™ the cuvettes in UV-Vis instruments is tracked so you know how many times they have been reused and when it is time to switch to a fresh cuvette.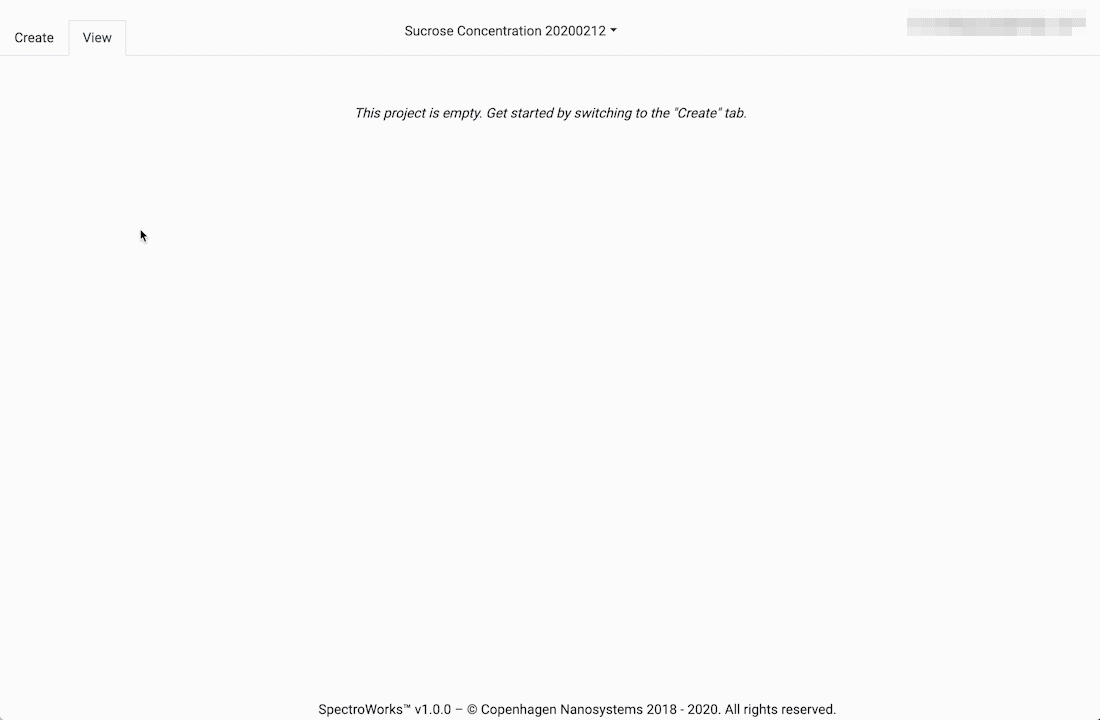 3. Use a reference for instrument calibration.
Reference spectra are recorded on your instrument and used for calibration with our optical model containing about 200 million calibration points. In the case of NanoCuvette™ One for label-free measurements, reference spectra on each individual cuvette from our in-house production is available within the software for traceability and increased confidence in your upgraded analysis.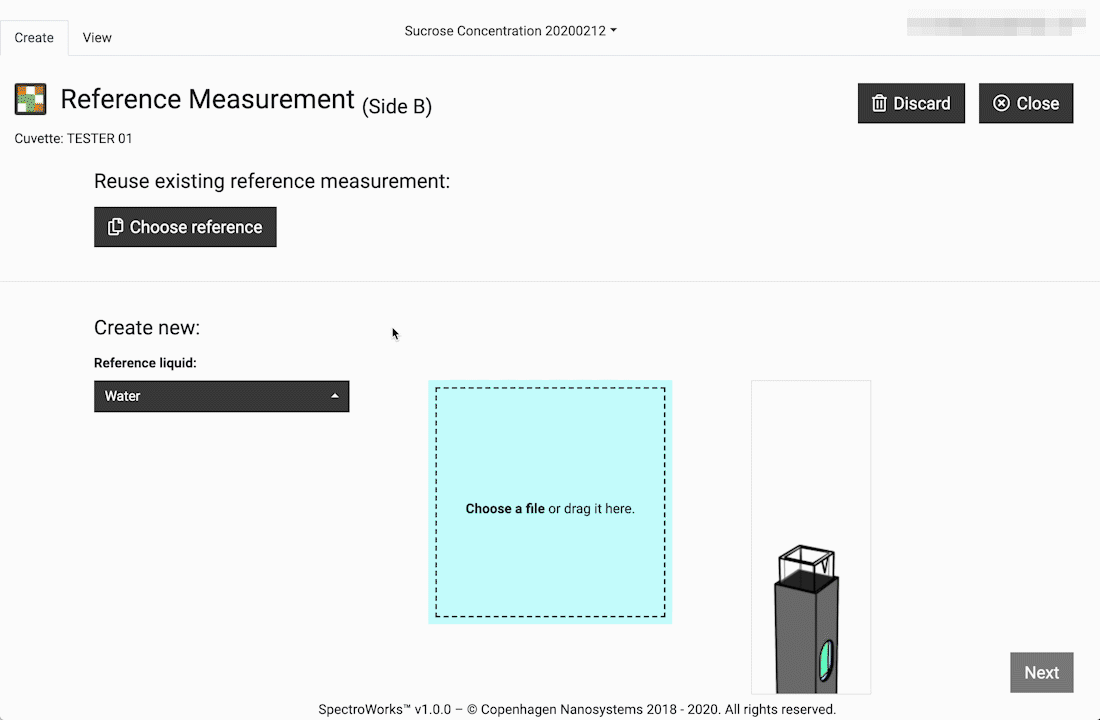 4. Measure sample by 2 mL or 0.5 μL method.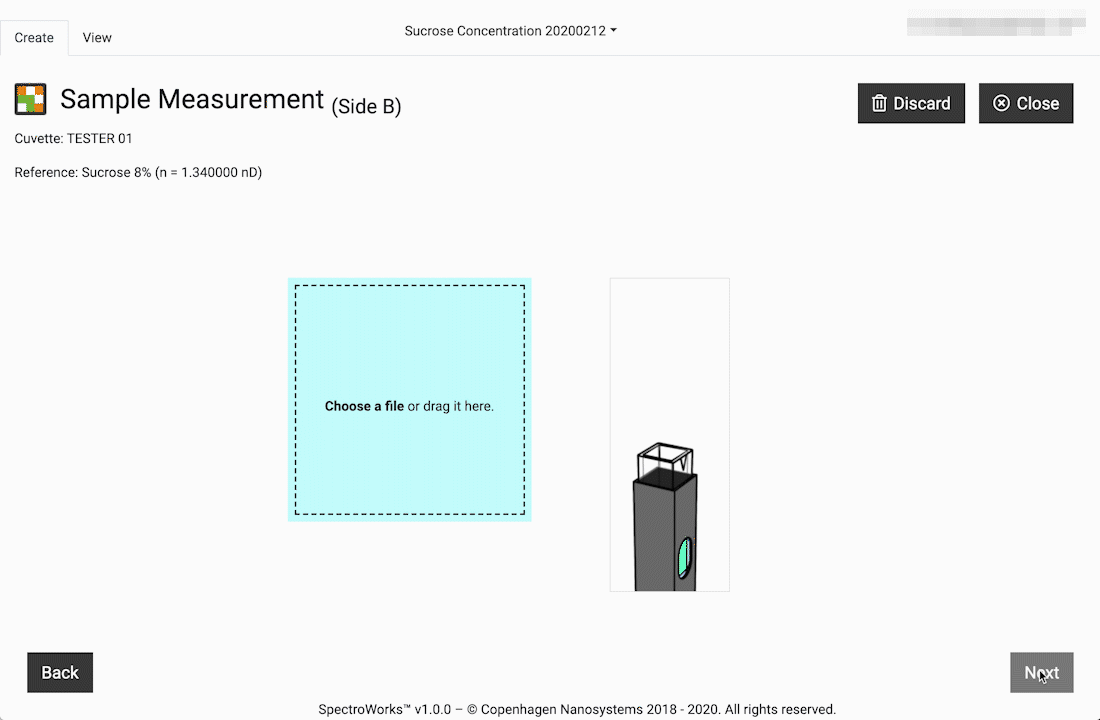 5. View the results and document your work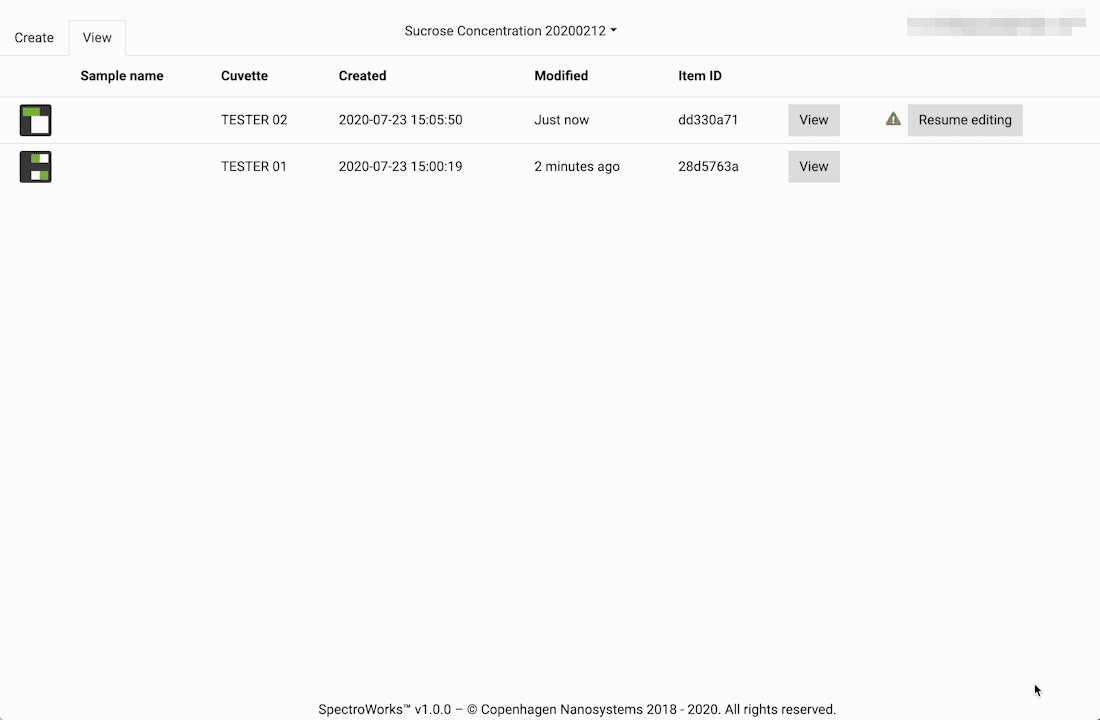 6. Use API keys to share the results.
Lab users should have control over their data and be able to analyze and share them easily. Therefore, everyone can create their own secure API keys to share datasets from UV-Vis instruments. Create your own API keys in seconds and use them to instantly share spectrophotometric datasets with yourself, your peers, ELN or LIMS systems. In addition, we believe that scripted data analysis will take over from spreadsheets for large datasets in the future. Therefore, as the first in the industry we now support running python scripts for UV-Vis data analysis in the cloud for free. Our first simple demo of this powerful tool is an interactive JupyterLab notebook which you can try yourself here. Great for teaching or routine work in the lab.
Contact us for more information
Copenhagen Nanosystems ApS,
Hørmarken 2, DK-3520 Farum, Denmark
Tel: +45 36 99 27 46