Here you can see where to purchase NanoCuvette™ One from our distributors VWR/Avantor, Hounisen or Frederiksen in different countries.
You can always contact us via the chat, at sales@cphnano.com or directly at +45 36 99 27 46 if you want a quote or have further questions. For local distributors, you can find links to buying NanoCuvette™ One here:
We sell consumables and digital upgrades for laboratory equipment around the world through our trusted resellers and partners. Here follows a short description of distributors selling NanoCuvette™ One:
Avantor-VWR
VWR, part of the Fortune 500 company Avantor®, is a global provider of products and services for scientists, research laboratories and industry, delivering to more than 225,000 customer locations in 180 countries. Via the cphnano/VWR partnership, customers in Europe can now enjoy an integrated, seamless digital experience around next-generation spectrophotometry. VWR also carries its own UV-Vis instrument line.

Frederiksen Scientific A/S
Frederiksen Scientific A/S - Denmark, Norway and the Netherlands - leading Danish distributor and global supplier of science teaching equipment. Via the Frederiksen/cphnano partnership more than 1000 high-schools have easy access to our cuvettes, upgrades and digital infrastructure for UV-Vis instruments in school labs. Thereby, we are helping a new generation of digital natives learn about data science, spectrophotometry and label-free measurements focusing on enzymes, proteins, food quality, kinetics, light waves and liquids.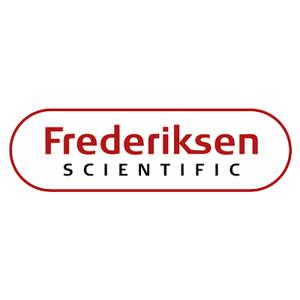 Hounisen Laboratorieudstyr A/S
Hounisen Laboratorieudstyr A/S - Denmark - is a family-owned Danish wholesale company founded in 1973 with a warehouse south of Aarhus, Denmark known for best-in-class service. For more than 40 years, Hounisen has supplied quality equipment to laboratories, hospitals, universities and the pharmaceutical industry. In collaboration with cphnano, Hounisen was a partner on developing and commercializing the first model of NanoCuvette™ One.