NanoCuvette™ S enables UV-Vis spectrophotometers to measure particle and cell size distributions for 100 µL samples.
Together with absorption, light scattering is one of the two major physical processes that contribute to the visible appearance of most objects. A spectrophotometer measures the combination, known as attenuation, of absorption and scattering, but it cannot distinguish between them.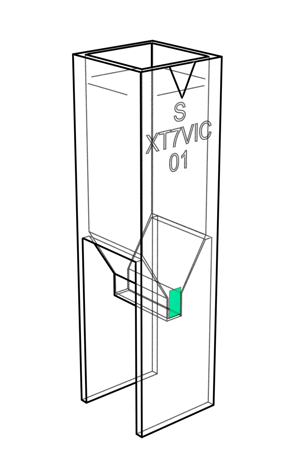 Introducing NanoCuvette™ S
The NanoCuvette™ S is a cuvette that can be used for measuring both scattering and absorbance using a spectrophotometer. It reliably measures concentrations and sizes in a standard spectrophotometer without expensive instrument and use the SpectroWorks™ software to automatically analyze the results in seconds. Labwork has never been easier.