SpectroWorks™: Cloud-based software platform that integrates and streamlines data management, analysis, and sharing for spectroscopy experiments. Basic access included in the purchase of NanoCuvette™ One, NanoCuvette™ S and SpectroLink™.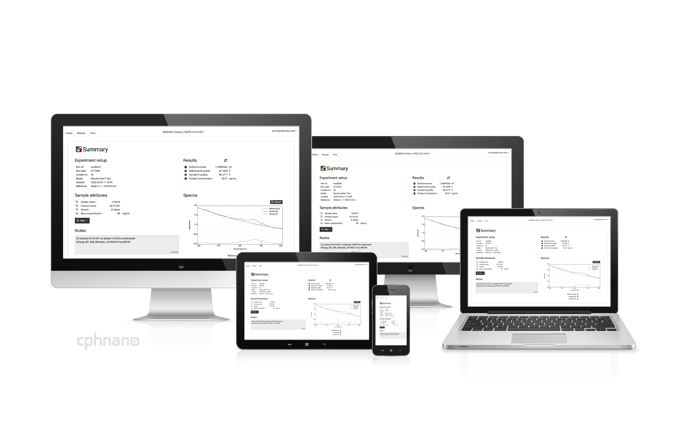 Description: SpectroWorks™ offers an easy-to-use software platform that replaces traditional Excel spreadsheets and paper lab journals with one-click analysis and jupyter notebooks/COLAB for customization.
Is this relevant for me? You work with a UV-Vis spectrophotometer who require simple to advanced data analysis and management capabilities.
Can you provide some user examples?
All the above examples use SpectroWorks™ as the software platform.
What are the key features?
Control instrument and access lab work from computers, mobile phones, and tablets etc. at any time.
Real-time data synchronization and sharing between instruments and users.
Advanced data analysis tools, including multivariate analysis and peak fitting.
Customizable user interface and workflows.
Secure data storage and backups.
What is the value for me with this solution? Saves time and improves accuracy in data analysis by providing advanced analysis tools and customizable workflows that streamline data management and analysis. Enables collaboration and knowledge sharing among research teams, increasing efficiency, and accelerating innovation. Simplifies regulatory compliance by providing secure data storage and backups.
Author(s): EMIHO, VIASH
Page last updated May 2023.
FOR RESEARCH USE ONLY.
NOT FOR DIAGNOSTICS.